Ensure Pressure Vessel Safety
API 510 dictates that pressure vessels are required to be thoroughly inspected to verify the vessel condition is suitable for the current operating parameters and to assure facility safety and reliability. A significant change in the vessel's condition can lead to a catastrophic failure or dangerous discharge of gases that could result in a facility shutdown or a significant safety issue event.
Qi2 Element's inspectors bring the experience and broad scope of training and knowledge of system processes, materials, corrosion rates, damage mechanisms, and construction of pressure vessels to the task. We also monitor all state regulatory rules and quickly respond to changes in any governing regulations (federal and state).
Services:
Out-of-Service Inspections
In-Service Inspections
Borescope Inspections
Ultrasonic Evaluations
Magnetic Particle and Penetrant Inspections
3D Assessment
What Sets Us Apart:
API 510 and ASNT Experienced Inspectors.
Experts in Visual Testing with High-Level Knowledge of Materials, Welding, and Construction.
Experienced with Inspection Technologies and Techniques for the Detection of Corrosion and Other Damage Mechanisms.
Reporting Expertise to Guide Clients to a Rapid Return to a Compliant State.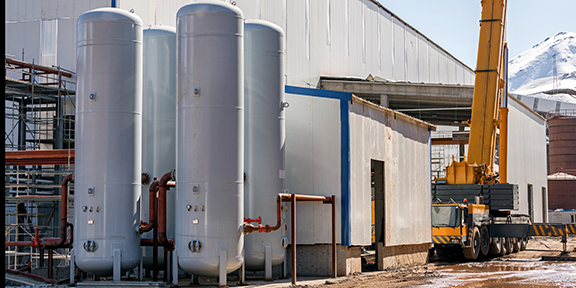 API 510 inspections of vertical or horizontal pressure vessels of all types are routine for our inspectors.